›
›

Costa Rica Aurora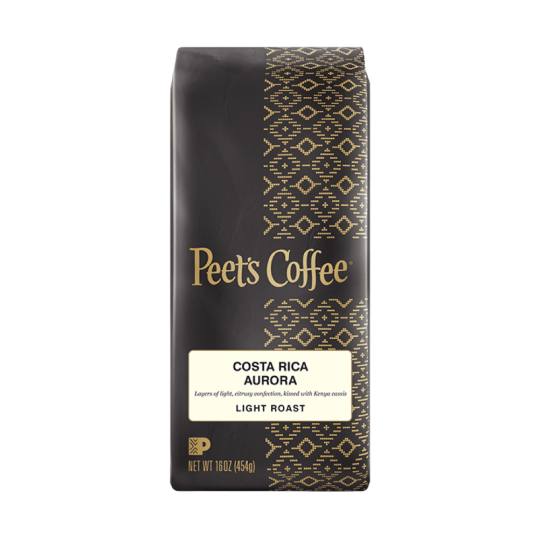 The dawn of something great. Costa Rica meets Kenya for a brand new day in coffee.
How It Tastes
Layers of dark, silken berry meet bright, clean citrus sweetness.
History
AU-RO-RA noun 1. A natural electrical phenomenon characterized by the appearance of streamers of reddish or greenish light in the sky, usually near the northern or southern magnetic pole. 2. Dawn.
COS-TA-RI-CA AU-RO-RA coffee 1. A light roast phenomenon characterized by the appearance of electric, citric Costa Rica and shimmering berry-sweet Kenya in your cup, usually near Peet's.
We admit it. When we set out to create our second sensational light roast coffee, we took a page from our own playbook. Page One: use a great coffee. The grade of Costa Rica we selected for Aurora, like the Colombia we roast in Luminosa, is the top grade, Strictly Hard Bean Fancy, from the highlands of Tarrazú, or Naranjo, wherever we can find the double sweet, Lemon Bar intensity of a great Costa.
Page Two: Accent the great coffee with another great coffee, creating something that could be conceived of equally as a blend, or a uniquely augmented single-origin. Here we round the flavor of Aurora, and enhance its aromatic dimension, with a floral flourish of silky Kenya. The deep, molasses-like sugar browning notes, exceptional suavity, and signature note of blackcurrant could come from no other origin.
Worth Noting
Just as Ethiopia enlightens Colombia in our elegant Luminosa, we view Costa Rica as the star of a blend that Kenya renders celestial. Similar in concept, impeccable in quality, uniquely brilliant in the cup, may they become fixtures of the light roast firmament.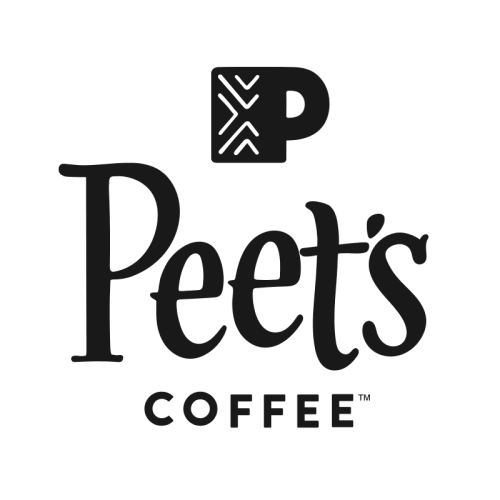 Peet's Coffee
Our purpose is the pursuit of better coffee. Our mission is to help people fall in love with great coffee.