›
›

Half Ass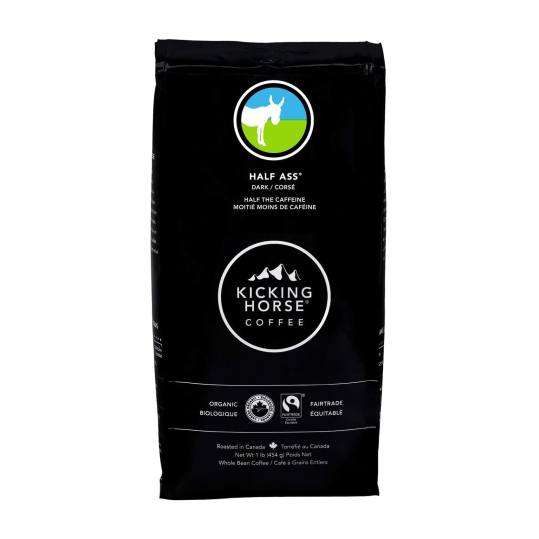 Half The Caffeine. On your mark… get set…. take it easy! Kick back and enjoy the moment. This blend is the full taste of our Kick Ass® coffee, with just half the caffeine, and more than a little hint of that sweet, rich, smoky magic.
Kicking Horse Coffee
Wake Up & Kick Ass. 100% Certified Organic, Fairtrade, Rocky Mountain-Roasted Coffee.